Why Roof Coating?
With everything you have read about a roof coating, here is what is going to follow. A lot of advantages come along with applying roof coatings such as:
Roof coating keeps your house and building cooler by reflecting sun rays and maintaining certain temperature. 
With roof coating, your house consumes less energy by 25%. By keeping it cooler, the coating makes sure your air conditioner works less.
Roof coating extends the life and operating span of your roof. This is done so by protecting your roof from cracks and other errors. 
Roof coating is Mandatory to apply. This is why this sort of maintenance and repairing is the most economical one. 
Roof coating is a lifetime investment. Rather than changing your roof now and then, just renew the coating and you are good to go. Roof Coating costs 1/3 less of complete roof replacement. This is why roofing coatings is preferred by Commercial Buildings.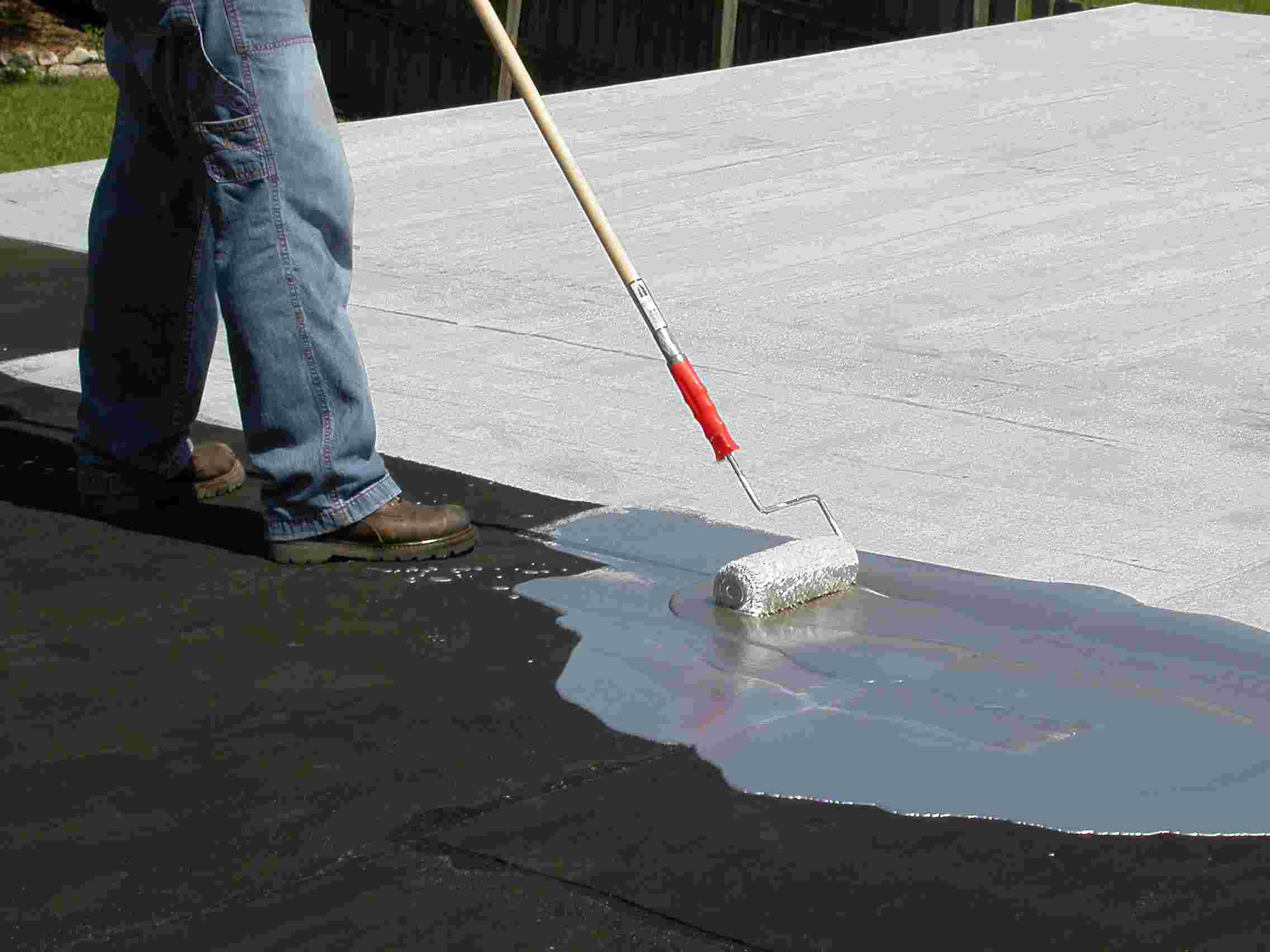 Roof Coating 
Pine Ranch has expertise in roof installation. And not just installation. We at Pine Ranch provide maintenance, repairing, coating, and other services for your roofs. Moreover, we focus on providing great fences for your yards and roofs as well. But it is the coating service that we provide which needs your attention. For years, we have focused on providing quality services to you. We have some of the greatest personnel for our coating services that need your attention. 
What is Roof Coating?
Roof coating is the process of covering your ordinary roof with some material. The coating can be for various purposes. For example, you can coat your roof to look good. Some people coat their roofs, especially metal roofs, to keep them safe from corrosion. But on a general scale, the coating protects and shines your roof simultaneously. 
Roof Coating Procedure 
Coating anything might seem ordinary and easy. But the task is a tedious one only if you do not have a great crew at your disposal. Pine Ranch not only provides you with the best services. But it has a great set of a team that makes this possible. To even calm your nerves, here is how we make sure your roof is up-to-date.
Inspecting the Roof 
Before the coating begins, our team takes a closer look at the surface. Inspection is a key process everywhere. This helps in better execution of your procedures and confirms a satisfactory solution. Our crew not only inspects the roof but it makes sure all loopholes are visible. A proper inspection lays the foundation for what lies ahead. 
Cleaning the Roof 
After the inspection process marks the loopholes, the next procedure is to clean the roof. This involves removing harmful objects that might alter the coating process. The nails used to fasten roofs have some gaps left. This procedure allows filling the gaps with adhesives. Also, it is necessary to have the roof dry. 
Applying the Coating Material
Acrylics, asphalt, coal tar pitch, etc. make some of the best coating materials. The coating is applied in two steps. Firstly, a general coat is applied all over the dry surface. We make use of different methods such as roll on roof coating. This type of coating is favorable for metal roof coatings and flat roof coatings. Once the first coat dries out, the second and final coat is applied and left to dry.